Purchased on a lark for weekend camping, Naked Mountain soon brings Marcia Mabee and her husband stunning botanical discoveries that lead to its dedication as Virginia's Naked Mountain Natural Area Preserve. When faced with an unexpected life-threatening cancer diagnosis, Marcia is determined to complete the conservation story of the beloved mountain where her ashes are to be spread. But just as her prognosis brightens, events take an even darker turn, throwing Marcia into the depths of despair. To remake her life, she must confront the conflicting forces of deep grief and new love. Insightful and passionate, Naked Mountain explores the joy of natural discovery, the uncertainties of life, and the enduring bonds of marriage.
"A highly engaging memoir, a fine blend of life's images and passages. Marcia Mabee's redeeming discovery of the Southeast's remote Blue Ridge outback enfolds a journey through joy and family tragedy. Her pace doesn't falter, but she knows when to slow the story, for vivid details about both personal and natural history. Deeply felt, well told."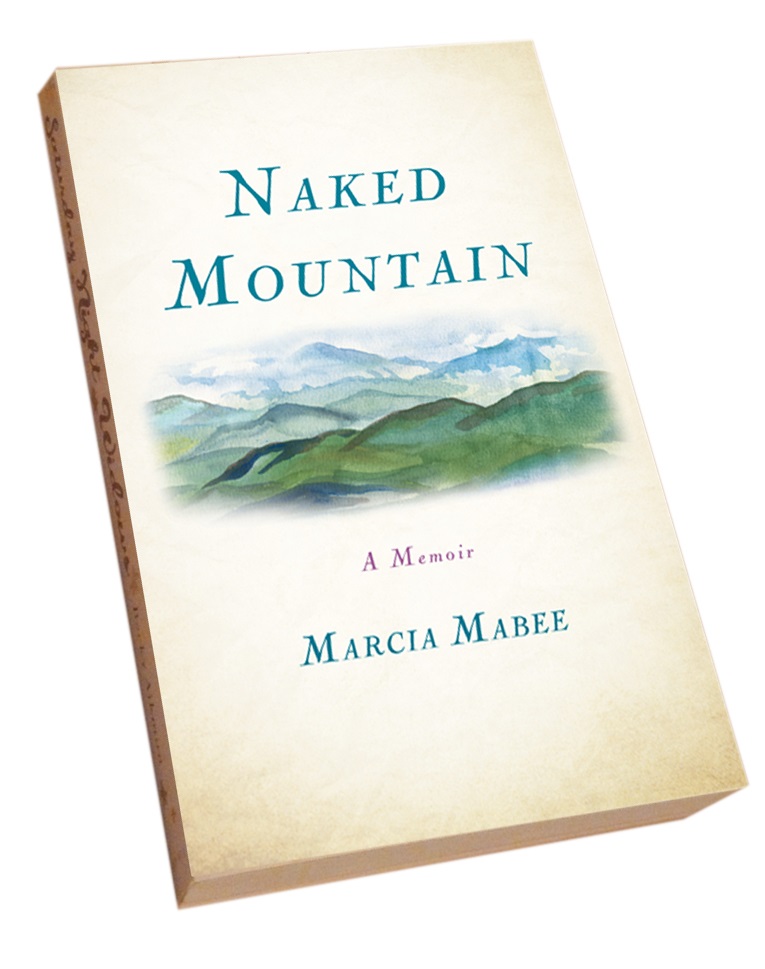 —STEPHEN NASH, author of the American Institute of Physics Science Writing
Award-winning Virginia Climate Fever: How Global Warming Will Transform Our Cities, Shorelines, and Forests
"Conservationists, bird lovers, healthcare advocates, and cancer patients will be touched and educated by this love story."
—SUSAN GUBAR, author of the New York Times "Living with Cancer" blog
"Marcia Mabee is a professional working woman, wife, environmentalist, stepmother, entrepreneur, and cancer warrior. This is a book worth reading for anyone who has struggled with grief and personal challenges. I highly recommend it."
—DEBORAH K. ARMSTRONG, MD, Professor of Oncology, Gynecology, and Obstetrics, Johns Hopkins Kimmel Cancer Center
"A compelling portrait of love, tenacity, and resilience that will inspire both those who ail and those who mourn."
—JILL SMOLOWE, author of Four Funerals and a Wedding: Resilience in a Time of Grief
Marcia Mabee is a retired Washington, DC "lobbyist." After serving as professional staff for a committee of congress, she represented nonprofit public health associations before the executive branch and congress for 25 years. She holds multiple advanced degrees, including a Ph.D. in health policy, an MPH, and an MSW. She has been published in The American Journal of Surgery and The Journal of the American College of Surgeons and has written chapters for medical and nursing textbooks. She currently writes a blog about living in the middle of the Naked Mountain Natural Area Preserve, a property she and her deceased husband, Timothy Bell, purchased in Virginia in 1988. An ovarian cancer survivor, she also writes about cancer and grief recovery. Naked Mountain is her first book.